Dear Friends,
Welcome to The Green Flash, Captiva Island's finest waterfront restaurant. Purchased in 1994 from the Wiles family, The Green Flash was built on the site of the historic Timmy's Nook. In 1950, T.M. Wiles, henceforth known as Timmy, opened the local watering hole. "The Nook", as it became known, was a renowned gathering place frequented by natives and tourists alike, and is legendary as a Captiva landmark. For over 40 years, Timmy's Nook graced the property where The Green Flash now stands. We at The Green Flash Restaurant would like to keep the heritage of Captiva Island and Timmy's Nook alive.
Situated on the waters of Roosevelt Channel, our restaurant overlooks the Intracoastal Waterway, the tranquil waters of Pine Island Sound, and the pristine beauty of Buck Key. The Green Flash is easily navigable by boat and is located southwest of Marker 38 on the Intracoastal Waterway. So come and enjoy our picturesque view, watch the otters cavort, and fantasize about the elusive green flash while our distinguished chefs prepare your culinary delight!
Bon Appetit!
Andreas Bieri, Owner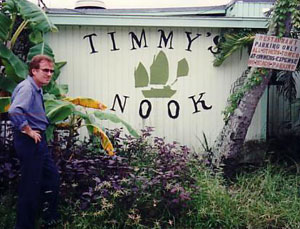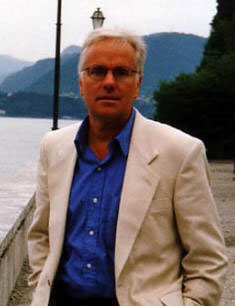 From: WHO'S WHO ON THE ISLANDS
»
Andreas Bieri, from the Swiss Alps to the beaches of Captiva
By Nancy Santeusanio
Special to the Islander
Since 1980, Andreas has also been an owner of the famous Mucky Duck restaurant, just around the corner on the beachfront at the end of Andy Rosse Lane.